Taking on a holistic approach to providing community services, Roots Living Ministry has launched the Roots Community Support Initiative, otherwise known as Roots CSI.
Roots CSI is intended to compliment the services provided by the Roots Living Ministry food pantry. We have created relationships with local social service organizations to exchange services and help the public access these resources, similarly to the network built to sustain the food pantry. By partnering with these organizations, Roots CSI can help individuals find resources that are not always easily accessible to the general population and streamline the process of receiving assistance from these organizations. 
Spanish/English bilingual services provided by the Roots CSI program include:
Social service referrals; such as housing assistance, rent/utility assistance, emergency assistance, welfare assistance, etc.

Mental health referrals; such as rehabilitation/detox, support groups, peer support services, etc.
Roots CSI have partned with NAMI (National Alliance on Mental Illness) to provide free peer support groups led by individuals with a lived experience of mental illness or as a family member. Peer support groups allow individuals in need of mental health support to share their experiences and gain wisdom in a safe environment with other individuals who may share similar experiences. A safe environment within support groups is collaborative between group members and leaders on the principles of mutual respect and confidentiality.
As spirituality is a common pathway of recovery, Roots CSI also facilitates a faith-based mental health support group for women seeking support and camaraderie in Spanish, Fortaleciendo Mujeres (Strengthening Women).
For more information, or to receive any of these services, contact Roots Living Ministry.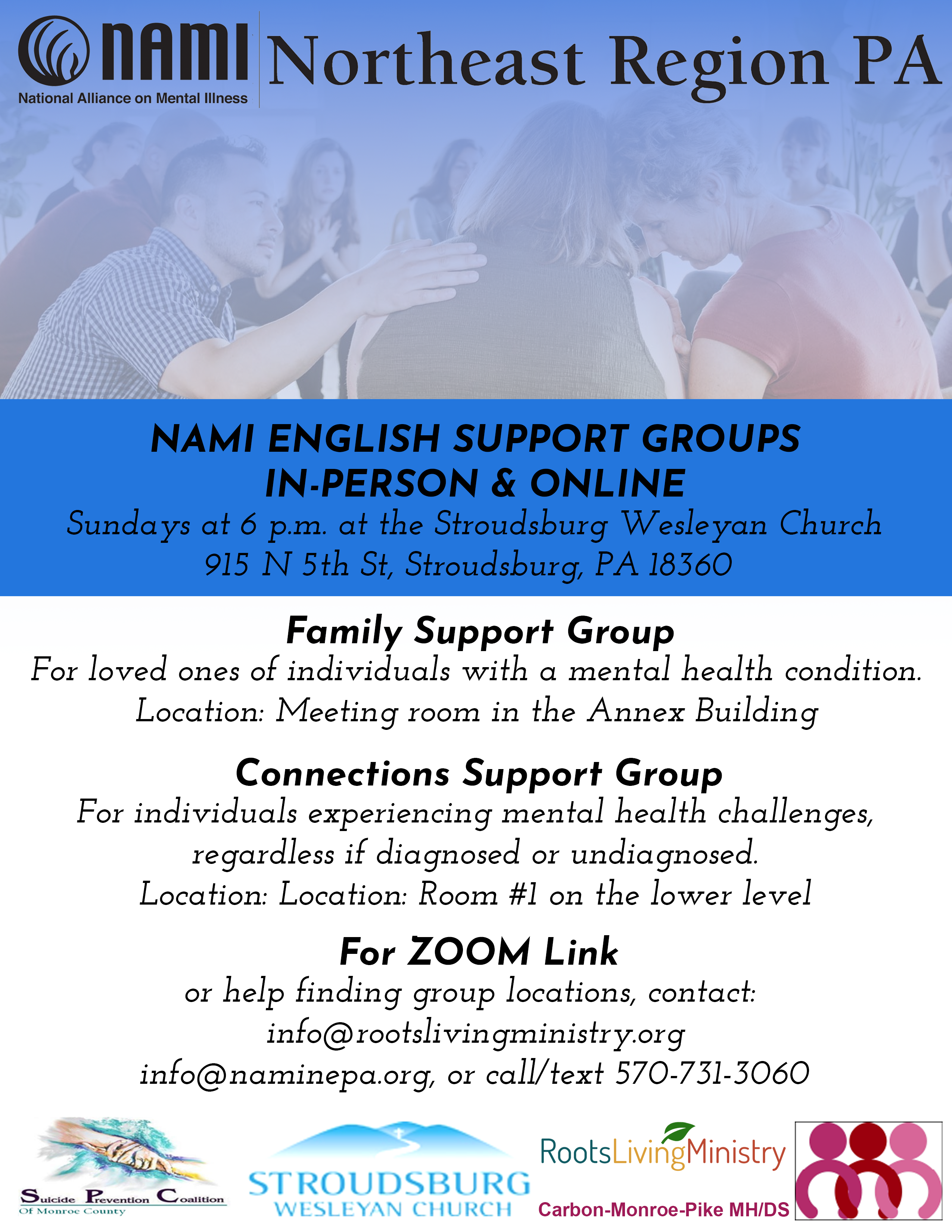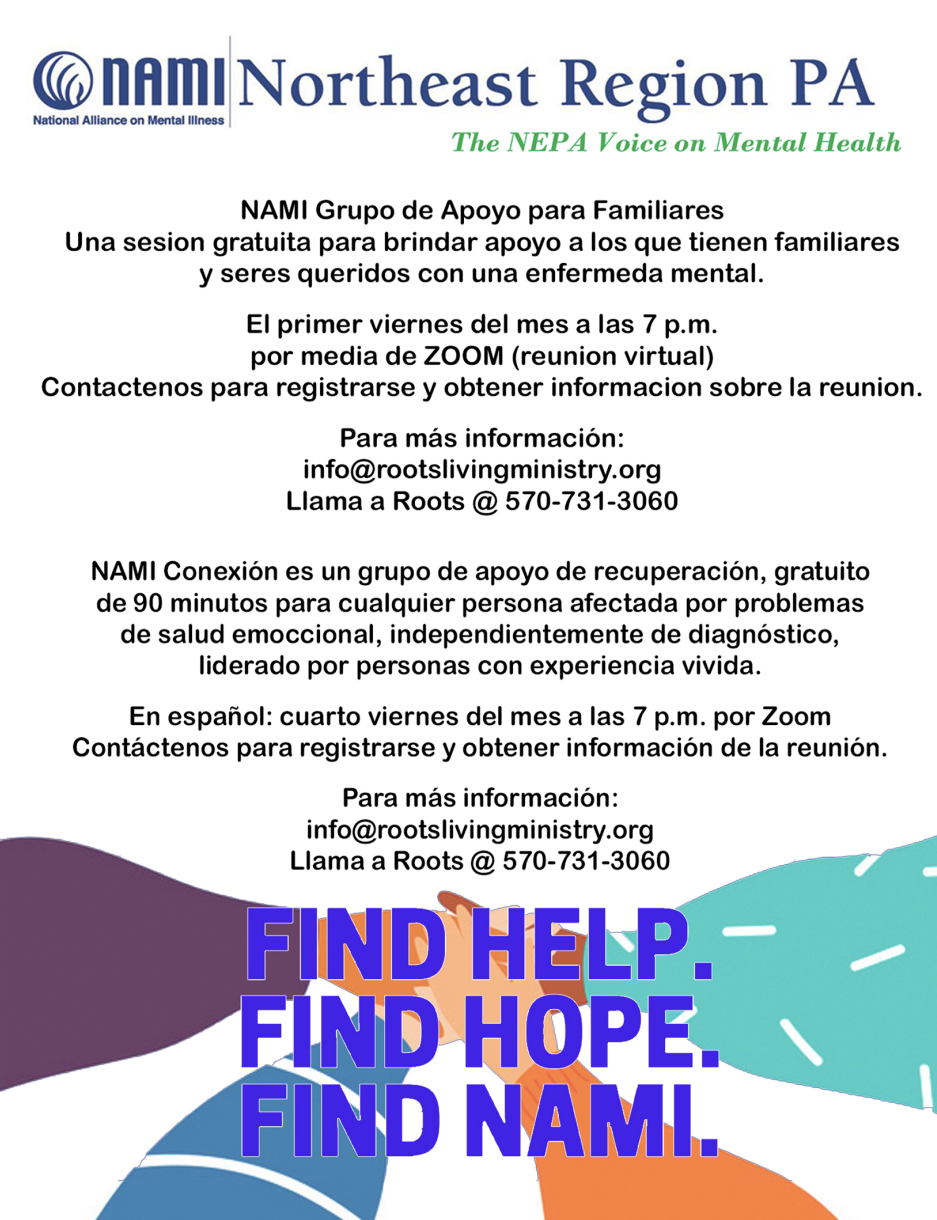 BECOME A VOLUNTEER
Volunteers are the muscles of this operation. Without the giving souls who donate their time, Roots Living Ministry and our collaborators would not be able to reach as many in need as we do. If you'd like to support your community with your time, apply now for the perfect volunteer experience.