Carlos Martinez
Executive Director & Senior Pastor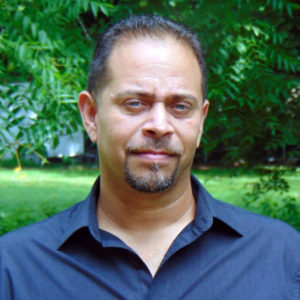 Carlos Martinez is a passionate person for justice and equality inspired by the sacrifice of Jesus Christ. Carlos is a spiritual person that practices and recognizes the importance, in Christian faith, of activism in communities and following the instruction of our Father and Creator God.
It is almost impossible to grow in faith without activism. One of Carlos' many sayings is such: "Christ never saw humanity as an irremediable evil; instead He always had the security that it was worth the fight for humanity to the point that He offers his life for ours in sacrifice, so we can obtain eternal life."
Carlos is a person that decided to follow such example. He believes that Roots Living Ministry can create an environment with such principles, like empathy, sympathy, forgiveness, mercy, knowledge, understanding, action and above all, love. If people manage to display such behaviors consistently, that environment can be created.
Carlos doesn't intend to present a perfect society because he recognizes Jesus is the only perfect person. However, Carlos is sure that if we at least try to live by those values, life can be improved in all aspects – spiritually, emotionally, and physically.